Creating Accessible Web Pages And Mobile Apps Made Easy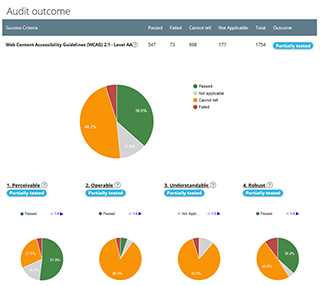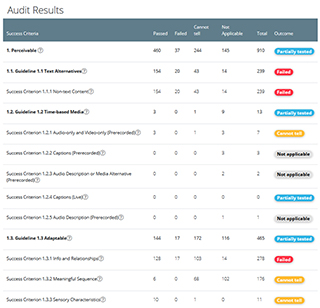 People with disabilities in the EU, who want to use the Internet, need to overcome unnecessary barriers. This is due to the fact that, apart from a few public administration websites, most web pages are not (fully) accessible. To improve this situation, the European WADcher project, coordinated by Fraunhofer FIT, will develop a platform and tools for automatically or semi-automatically evaluating the accessibility of websites and mobile apps.
People with disabilities are by no means a small minority in the EU. The lowest current estimate is some 44 million people with disabilities, almost 13 percent of the EU population. If people with minor or age-related disabilities are included, the number almost doubles: According to the European Union Agency for Fundamental Rights, there are about 80 million people with disabilities in the EU.
If the effects of the aging society are taken into account, an accessible Internet is a top priority from a social as well as from an economic point of view. Also, the 2016 European Web Accessibility Directive requires public sector bodies to offer accessible websites.
By developing a platform with tools for the automatic and semi-automatic evaluation of websites, the European WADcher (Web Accessibility Directive Decision Support Environment) project aims to assist web designers and accessibility experts performing manual evaluations. For the owners of websites, the project is implementing monitoring and reporting tools that can also be used to create status reports on the accessibility of public sector websites now required by law. As a first step, automatic accessibility testing tools and their components, which have already been developed by the partners in the WADcher project, will be made available. Beyond that, WADcher is developing a decision support environment that will assist website owners, web developers, and experts in evaluating website accessibility.
The decision support environment aggregates the results of automatic evaluation and supports additional manual tests of web pages, where necessary. The project also plans to develop 'observatory tools' for long-term monitoring of dynamic websites, which will visualize the results of automatic tests in evaluation reports.
Another important objective is to develop standardized interfaces to the WADcher platform, which will let third-party accessibility testing tools link up easily. Thus development environments that are widely used today to design and implement web pages or mobile apps will be able to produce accessible results right away, so there is no more need for later corrections.
Official project page: https://wadcher.eu/